ABOUT SEAN NALEWANYJ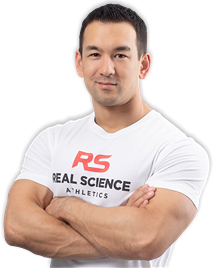 Hey, Sean Nalewanyj here.
I'm a fitness coach and writer dedicated to helping guys and girls from all around the world build muscle, lose fat, gain strength and improve their bodies and lives.
As a naturally "skinny guy", I originally began training in my teens as a way to bulk up and add muscle to my frame. Like most people who are just beginning a fitness program though, I had absolutely no clue where to start.
I subscribed to over-hyped fitness magazines and took advice from the "buff guys" at the gym…
I spent hours sifting through conflicting information on fitness websites and online forums…
I spent a ton of cash experimenting with different supplements and gimmicky "miracle programs"…
And yet despite all my hard work, the progress I made was only ever mediocre at best.
Frustrated by the lack of results, I knew there had to be a better way and decided to stop putting my trust in all the run-of-the-mill "mainstream" advice being offered by every Joe Schmo trainer around. Advice that never seemed to be backed by any real evidence or sound reasoning in the first place.
I knew that, like anything else, there must be a science to building muscle and burning fat.
So, I tossed out the fitness magazines and shifted my attention to research papers and exercise journals instead…
I put my focus on the study of bio-mechanics, sports nutrition and supplement research…
I consulted with some of the top experts in the field to gain as much insight as I possibly could…
Until I was able to map out first-hand the legitimate, science-based methods behind achieving real muscle growth, fat loss and strength gains in the most effective way.
The surprising thing I discovered was just how misleading and downright inaccurate the vast majority of fitness information being offered online these days really is, and how most trainees are being led down the completely wrong path toward their goals.
The simple reality is this…
Building muscle, burning fat and getting into impressive shape does NOT need to be complicated.
It doesn't require you to revolve your entire life around your training and diet (yes, you can have a social life, eat your favorite foods and have other hobbies outside of the gym while still getting into your best shape ever), and it doesn't require you to spend a ton of money on supplements, programs and other fads and gimmicks that you don't really need.
It requires hard work, discipline and consistency, yes, but the process itself is far from rocket-science despite how unnecessarily over-complicated all the "experts" out there try to make it.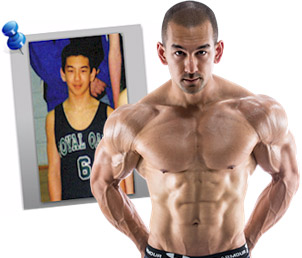 By simply employing the new methods I had learned along with some dedicated work in the gym (and kitchen), not only was I able to dramatically transform my own body from a weak and skinny 125 pounds to a strong, muscular and healthy 180 pounds…
But I also went on to inform and inspire hundreds of thousands of other people from all around the world using these very same techniques through the articles, videos, newsletters and products I've been promoting online since 2005.
In an industry that has become completely overrun with false information and outright scams, you can trust my advice as an honest, reliable resource to help you reach your ultimate fitness goals in the most efficient, result-producing and practical way possible.
My approach is honest, logical and is based on real facts and reasoning; NOT on hype, fads and bro-science.
I teach you everything you need to know to get to where you want to be while discarding all of the unnecessary fluff.
I have a zero B.S policy.
So, if you're ready to put all the gimmicks behind and learn how to do this the right way, here are the 4 steps I'd suggest following right now to get "in the loop" on all of my latest tips, updates and other valuable information…
Step #1 – Subscribe to my online newsletter.
Join 100,000+ readers and get my science-based muscle building and fat loss tips, macro-friendly recipes, motivational strategies and more sent straight to your inbox every week.
You won't find any hype or nonsense here – just the usable, hard-hitting information you truly need to build muscle, lose fat and gain strength at your maximum potential.
When you sign up today, I'll also hand you 3 valuable bonus giveaways to accelerate your progress even further:
A Free Personalized Step-By-Step Meal Plan
The "8 Biggest Muscle Building & Fat Loss Mistakes" Report
My "15 Muscle Building Hacks" PDF Course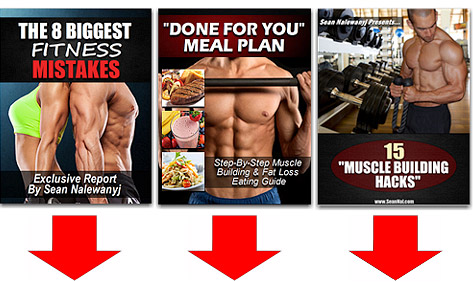 Step #2 – Connect with me on social media.
I feel that it's very important to stay in touch with my readers, and I regularly post updates and answer questions on the following social media outlets…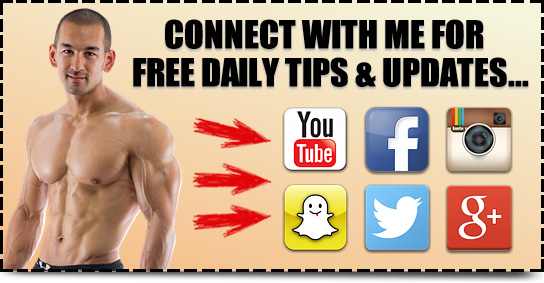 Step #3 – Make your way through my free informational resources.
Articles – The article section of this website is a literal goldmine of information and contains over 300 evidence-based posts discussing training, nutrition, supplementation, motivation and everything in between.
I can guarantee that this will be some of the most useful, insightful content you'll find anywhere on these topics.
Videos – Subscribe to my YouTube channel and join over 170,000 others who regularly watch the video content that I upload each week.
Step #4 – Check out the products and services that I offer.
Along with the huge wealth of free content that I regularly put out, I also offer a few additional products and services for those who are interested in taking their progress to the highest possible level…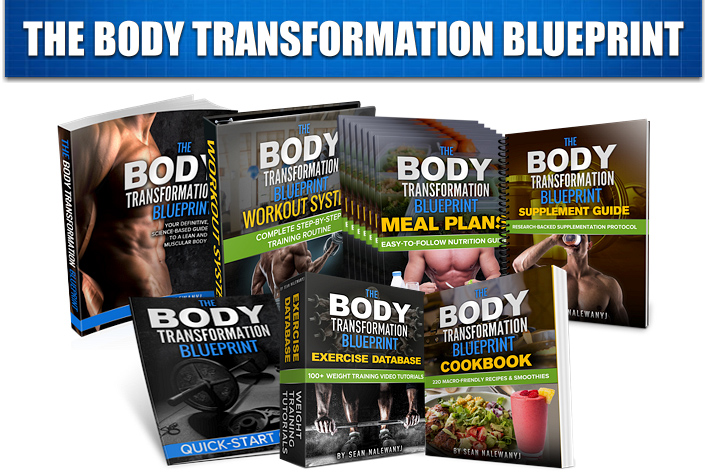 This is my complete, step-by-step muscle building and fat loss system that contains ALL of the most effective strategies I've learned over 15 years of dedicated fitness research, coaching and training experience.
You'll learn all of the most effective principles behind proper training, nutrition, supplementation and everything in between, as well as the truth behind many common myths that have been preventing you from getting the results you deserve.
The complete package includes a comprehensive 250-page e-book along with step-by-step workout routines, exercise video tutorials, easy to follow meal plans, science-based supplementation guides and macro-friendly cookbook.
Click Here For More Information

RealScience Athletics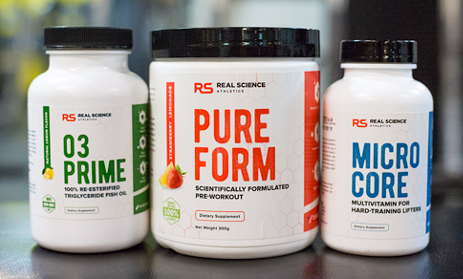 My science-based fitness supplement line which, unlike most of the poorly formulated, over-hyped junk out there in the industry nowadays, offers 100% evidence based, clinically dosed, affordable supplements you can trust to optimize your muscle building and fat burning results.
The current line includes our premium quality pre-workout blend, athlete's multivitamin and fish oil with more additions coming soon.
Click Here For More Information 
Well, that's all for now.
I look forward to connecting with you!