20 LOW CALORIE SAUCES TO ADD FLAVOR TO YOUR FOODS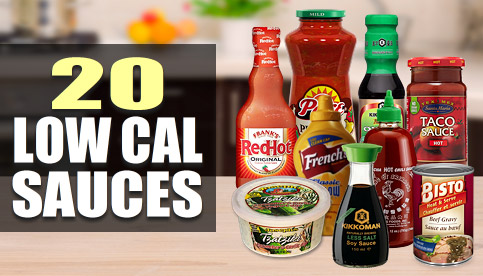 Although many people associate a "healthy fitness diet" with bland, boring foods like plain chicken breast, brown rice and steamed veggies, the truth is that it really doesn't have to be that way.
As long as you make the right choices, it's perfectly possible to lose fat, build muscle and get into impressive shape while eating flavorful, satisfying meals at the same time.
One of the easiest ways to do this is to stock up on low calorie sauces, condiments and dressings so that you can liven up your foods while keeping your macros in check at the same time.
Here's a list of 20 great options that you can choose from…
(Note: The nutritional breakdowns given are just estimates since they'll vary from brand to brand. Also be mindful of the sodium content if this is something you're tracking, as some sauces will be much higher or lower than others.)
20 Low Calorie Sauces To Add Flavor To Your Diet
#1 – Salsa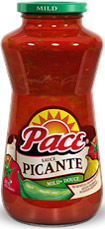 1 tbsp: 4 cal, 0p/1c/0f, 99mg sodium
With only 4 calories per tablespoon, salsa is the perfect nutrient-rich "fitness condiment" and goes well with an endless list of different foods such as eggs, chicken/turkey, wraps, salads or as a dipping sauce.

#2 – Reduced Sugar Ketchup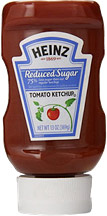 1 tbsp: 5 cal, 0p/1c/0f, 170mg sodium
This particular ketchup has 75% less sugar than the regular version but still packs the same thick, rich tasting flavor. A combination of tomatoes, distilled vinegar, onion powder and spices, reduced sugar ketchup is a great way to flavor your foods while keeping the calories under control.

#3 – Sriracha


1 tbsp: 15 cal, 0p/3c/0f, 375mg sodium
Sriracha is a Thai chili sauce made from a paste of chili peppers, distilled vinegar, garlic, sugar, and salt. It adds flavor and a nice spicy punch to nearly any dish, from stir fry to omelets to pasta.

#4 – Low Sodium Soy Sauce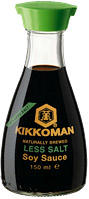 1 tbsp: 8 cal, 1p/1c/0f, 531mg sodium
Low sodium soy sauce is brewed in exactly the same way as regular soy sauce, except with a roughly 40% reduction in salt content after the fermentation process is complete. Great for Asian style dishes.

#5 – Hot Sauce


1 tbsp: 5 cal, 0p/1c/0f, 190mg sodium
For those who like their food spicy, hot sauce is the perfect fit. It's extremely low in calories, and only a small amount is needed to add considerable heat and an added tangy taste to any given meal.

#6 – Low Calorie Salad Dressing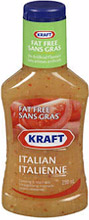 1 tbsp: 5 cal, 0p/1c/0f, 180mg sodium
There are an endless number of different low calorie salad dressing options available, so check your local grocery store to see what's available. A good bet is the "Calorie Wise" line from Kraft, with my personal favorite being their vinaigrette-style "Fat Free Italian Dressing" at just 5 calories per tablespoon.

#7 – Natural Tomato Sauce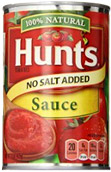 1 tbsp: 5 cal, 0p/1c/0f, 5mg sodium
Made from tomatoes simmered with salt, spices, and natural flavors for seasoning, natural tomato sauce (no added sugar) can be used for the obvious choices like pasta or lasagna, mixed in with simple foods like rice or beans, or used as part of various meat or vegetable recipes.

#8 – Taco Sauce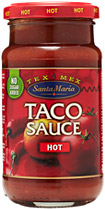 1 tbsp: 5 cal, 0p/1c/0f, 120mg sodium
Made from tomato paste, salt, vinegar and various spices, taco sauce is a nice way to spice up Mexican style dishes like quesadillas, fajitas and burritos, or works well alongside virtually any basic protein source like chicken or beef.

#9 – Fish Sauce


1 tbsp: 10 cal, 2p/1c/0f, 1190mg sodium
This condiment is exactly as the name says – a pungent, salty sauce made from fermented fish with additional spices mixed in. Be aware that fish sauce does have a very high sodium content, but since the flavor is so strong it's typically used quite sparingly.

#10 – Oyster Sauce


1 tbsp: 9 cal, 0p/2c/0f, 492mg sodium
Unlike the watery texture of fish sauce, oyster sauce is a thick, viscous condiment that is used as a staple in Chinese cooking. It is much lower in sodium than fish sauce and can be drizzled on meat or vegetables for added flavor.

#11 – Tzatziki Sauce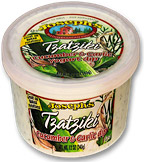 1 tbsp: 15 cal, 1p/1c/1f, 13mg sodium
Tzatziki is a great-tasting low calorie sauce that goes well with meats, rice, potatoes or as a dip for pita or vegetables. The main ingredients are strained yogurt, cucumbers, garlic, olive oil and salt, with optional additions including lemon juice, dill, mint, or parsley.

#12 – Mustard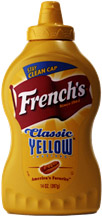 1 tbsp: 5 cal, 1p/0c/0f, 180mg sodium
Mustard seeds are high in antioxidants, anti-inflammatory compounds and selenium and can be used on sandwiches, wraps or included as part of homemade salad dressings, marinades or sauces.

#13 – Worcestershire Sauce


1 tbsp: 15 cal, 0p/3c/0f, 195mg sodium
Originating in Britain, Worcestershire sauce (sometimes called "Worcester sauce") is a complex fermented liquid of vinegar, molasses, sugar, salt, anchovies, tamarind extract, onions, garlic and spices. It's typically used on beef dishes such as steak, hamburgers, meatloaf, ribs or stew just to name a few.

#14 – Vinegar


1 tbsp: 3 cal, 0p/0c/0f, 0mg sodium
About as close to zero calories as you can get, a bit of vinegar can be sprinkled over your veggies, salad, chicken, fish or whatever else you feel like for a bit of extra kick.

#15 – Gravy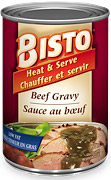 1 tbsp: 8 cal, 1p/1c/0f, 82mg sodium
Most people associate gravy with high calories because of the types of dishes it's typically used on, but gravy itself is actually quite reasonable at only 8 calories per tablespoon. Drizzle it over a piece of steak, chicken, fried eggs, lean pork, vegetables, rice, potatoes or just about anything else you can think of.

#16 – Light Sour Cream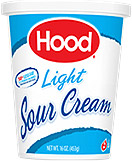 1 tbsp: 16 cal, 0p/1c/1f, 9mg sodium
Opt for the lighter versions and sour cream will work just fine as a condiment for those trying to keep the calories under control. Go with a fat free product and the calories drop even further to just 9 per tablespoon.

#17 – Low Carb Steak Sauce


1 tbsp: 5 cal, 0p/1c/0f, 230mg sodium
Even regular steak sauce isn't too bad at just 15 calories per tablespoon, but switch over to the low-carb version of A1 and you can use it more liberally at 1/3 the calories.

#18 – Green Chili Sauce


1 tbsp: 5 cal, 0p/1c/0f, 70mg sodium
A less common condiment that most people probably won't think of, green chili sauce is great for some added spice and flavor to Mexican style dishes like enchiladas, chimichangas, tacos or burritos, or can simply be used alongside any basic protein source.

#19 – Walden Farms Sauce


1 tbsp: 0 cal, 0p/0c/0f, 145mg sodium
No "low calorie sauces" list would be complete without mentioning Walden Farms, who offer an entire lineup of options including zero calorie barbecue sauce, pasta sauce, salad dressings, seafood sauce and dips. Be warned that some of these sauces definitely taste better than others, and you can find plenty of reviews online to see which ones are the most popular. My personal favorite is their "Chipotle Ranch Dressing" which goes well not only with salads but alongside any typical meat or carb source.

#20 – Homemade Sauce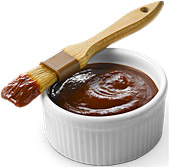 For those who don't mind spending a bit more time in the kitchen, all it takes is a quick Google search for "homemade low calorie sauces" and you'll find literally thousands of different options that you can choose from. Low calorie teriyaki sauce, pasta sauce, mayonnaise, hummus, tartar sauce – the possibilities are endless.
So there you have it. With 20 different low calorie sauces to choose from, there's no reason to be choking down boring, flavorless protein and carb combinations any longer.
Give some of these a try and let me know what you think, and if you have a favorite condiment of your own that you use for livening up meals, feel free to post a comment below and share it.
If you found this article helpful, make sure to sign up for your FREE custom fitness plan below...