MARIJUANA AND BODYBUILDING: DOES WEED AFFECT MUSCLE GROWTH?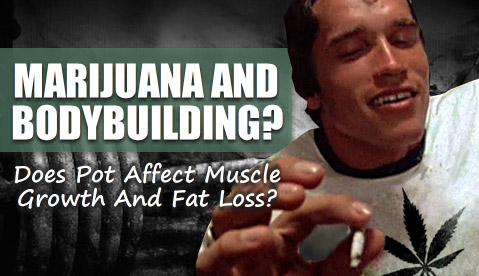 "Does smoking weed affect muscle growth and fat loss?"
Most people are generally okay with the idea that moderate alcohol consumption from time to time is no big deal when it comes to their fitness plan… but does the same hold true when it comes to smoking pot?
Is there any negative connection between marijuana and bodybuilding that you should be aware of?
Before I go any further, let me just say the following…
First off, what's being discussed in this post is the specific connection between weed and bodybuilding, and nothing else.
That is, what, if any are the direct effects of marijuana on your ability to build muscle and burn fat.
Whatever other negative (or positive) health effects it might have on someone's mental or physical health is a different issue altogether and is something you can research separately in order to weigh out the potential benefits and drawbacks for yourself.
Secondly, I'm not here to encourage anyone to either smoke or not smoke weed.
What you do with your time is your own business, and I believe that people should be able to do whatever they want with their bodies as long as they aren't harming anyone else.
My only goal here is to give the objective facts as I see them, so let's dive in….
Marijuana And Bodybuilding: Is There Any Connection?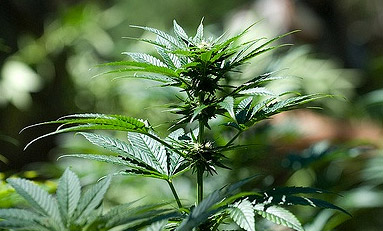 Ask most "fitness experts" regarding this topic or conduct your own online research and the common response you'll get is pretty typical…
"Weed and bodybuilding don't mix! You'll get the munchies and over-eat, you'll become unmotivated and skip your workouts, and you'll just end up feeling lazy and getting nothing done".
Personally, I just see this as a downright "lazy answer", as it doesn't say anything about the dosage and frequency involved, individual differences that may come into play, or what the concrete research actually says on the issue.
Currently, there are no studies to show that moderate marijuana use has any significant, long-lasting impact on physical factors that would negatively impact your ability to build muscle and burn fat.
When it comes to marjiuana and bodybuilding, the main issues of concern seem to revolve around levels of important hormones such as testosterone, growth hormone and estrogen. However, there's just no good evidence at this point to show that moderate use causes any significant long term alterations in these hormones.
I don't want to bore you with a bunch of studies, but I'll just sum things up here and you can then check the references at the bottom of the article if you want to do some more research on your own…
Testosterone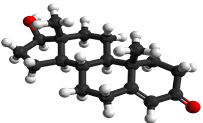 All we really see in this area are small, short-term decreases in testosterone levels which then return to baseline fairly quickly thereafter. And even despite the decrease, testosterone levels still remain within the normal range.
Frequent, heavy marijuana use may be a different story, but even then the research is still mixed. Some studies do show depressed testosterone circulation while others show no significant difference. And again, even when testosterone levels do drop, they still stay within the normal range.
Always remember that the simple fact of "increasing testosterone" or "decreasing testosterone" doesn't say much of anything on its own. In order for muscle growth to be affected in any meaningful way, those levels must be raised or lowered and to a significant enough degree and sustained over a prolonged period of time.
A minor transient increase or decrease once in a while is not going to make any difference in the overall picture.
Growth Hormone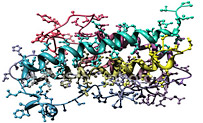 The only evidence to indicate that marijuana lowers GH levels is when extremely high doses of pure THC are administered, and even then the decrease is small and short-lived.
In fact, according to one study, smoking two joints actually caused a small increase in growth hormone levels.
And the same thing holds true for growth hormone just as it does for testosterone; you need significant increases/decreases that are maintained over a reasonable length of time in order for it to be of any practical concern.
Estrogen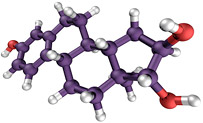 Once again, the studies here are mixed and inconclusive.
Some in vitro research conducted on rat cells has shown an estrogenic effect, while other studies performed on live rats could not replicate this.
A recent study did show that marijuana smoke may have estrogen-boosting properties, but only at very high doses. ("Our results suggest that marijuana abuse is considered an endocrine-disrupting factor")
To sum the current research up, what we basically see are mixed results with potential negative effects only showing up at very high doses, and even then, the seriousness of those effects is highly inconclusive.
Based on the available evidence (or lack of evidence depending how you look at it), I can't see any good reason to suspect that moderate marijuana use will impair someone's ability to build muscle or burn fat, assuming all aspects of their fitness plan remain unchanged.
In other words, as long as your overall diet remains the same…your workouts are executed on the scheduled days with the same level of intensity/focus… your sleep is not negatively affected… and all other factors remain constant… the notion that marjiuana somehow slows down muscle growth or fat loss just doesn't have any real scientific basis.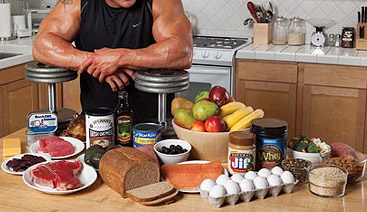 The only situation where this could realistically become a problem for you is if marijuana use causes negative behavioural changes which then carry over to your bodybuilding plan.
Weed does affect everyone differently, and if you find that smoking marjiuana personally affects you to the point where your fitness program falls off track despite your best efforts, then obviously you should limit or avoid it altogether if you're trying to maximize your results.
For example, if it causes you to significantly over-eat on a consistent basis due to increases in appetite, then of course this will have consequences when it comes to fat gain.
Or if you consume it in close proximity to your training sessions and find that it reduces your workout quality (or that you end up skipping altogether), obviously that's not a good thing either.
But again, these are behavioural changes that are within your control and they aren't a direct result of marijuana itself somehow physically inhibiting your body's muscle building or fat burning capabilities.
Furthermore, if this only happens once in a while then it's still not going to matter in the big picture.
What About Heavy, Chronic Marijuana Use?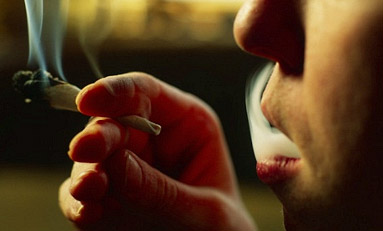 To be fair, I've only used the term "moderate" up until this point just to be on the safe side.
It's possible that even frequent use will not have a noticeable negative impact on your bodybuilding results, but there simply isn't enough evidence available for me to feel comfortable making any concrete recommendation there.
So, if you are someone who is both committed to their muscle building or fat loss plan and who also consumes marijuana on a regular basis, this is something you'll have to decide for yourself.
My advice there would be to take the facts into consideration on your own, weigh it off against the effects you've personally noticed in your own life, consider how those effects relate to your fitness goals, and then come to your own conclusion.
As for moderate use here and there (perhaps once a week or less), I seriously doubt you have anything to worry about.
Weed And Bodybuilding: The Bottom Line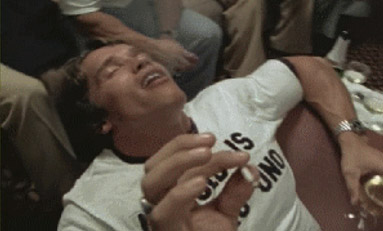 Just like a few drinks is not going to be a cause for concern when it comes to building muscle or losing fat, I strongly doubt that a few puffs is either.
If you personally consume marijuana on a moderate basis and it doesn't hinder your ability to stick to your nutrition plan or workout plan, then from a bodybuilding perspective I don't have any good reason to tell you to stop.
It's possible that there are other reasons why you shouldn't (or should for that matter) smoke weed, but that is beyond the scope of this article and something you'll have to research and decide for yourself.
If you found this article helpful, make sure to sign up for your FREE custom fitness plan below...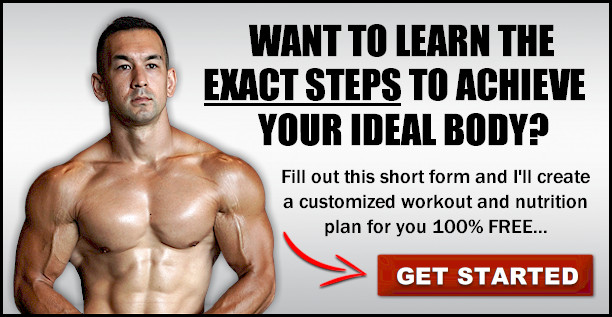 References